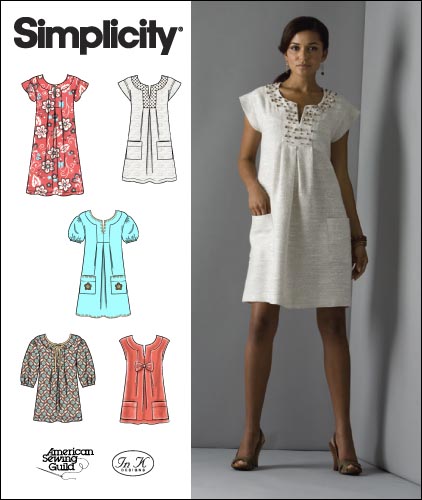 I have had it with Simplicity! Why must their patterns be so well, opposite of their name. Unfortunately they are always on sale so I have a few...
My latest Simplicity mishap was with 2702. The neckline is extremely difficult with the facing/placket. perhaps that's why no one has reviewed it on Pattern Review.
Well, I'm having a friend who is an experienced sewer/seamstress help me with that one. I love the finished look... I just need to get there.
In the meantime I'm working on one of my favorite skirt patterns... Kwik Sew 3580. I love the skirt. I wore to a friend's wedding this winter. I'm doing one in a nice light brown, very summery.
I highly recommend this pattern. Well, I'm off. I may be able to finish it tonight.